Small Business Website
If your small business needs a new website without the high up-front cost of traditional design we have the perfect solution with our Small Business Website platform. It's designed to allow you to manage your site content while providing a beautiful, modern design and user experience for your guests.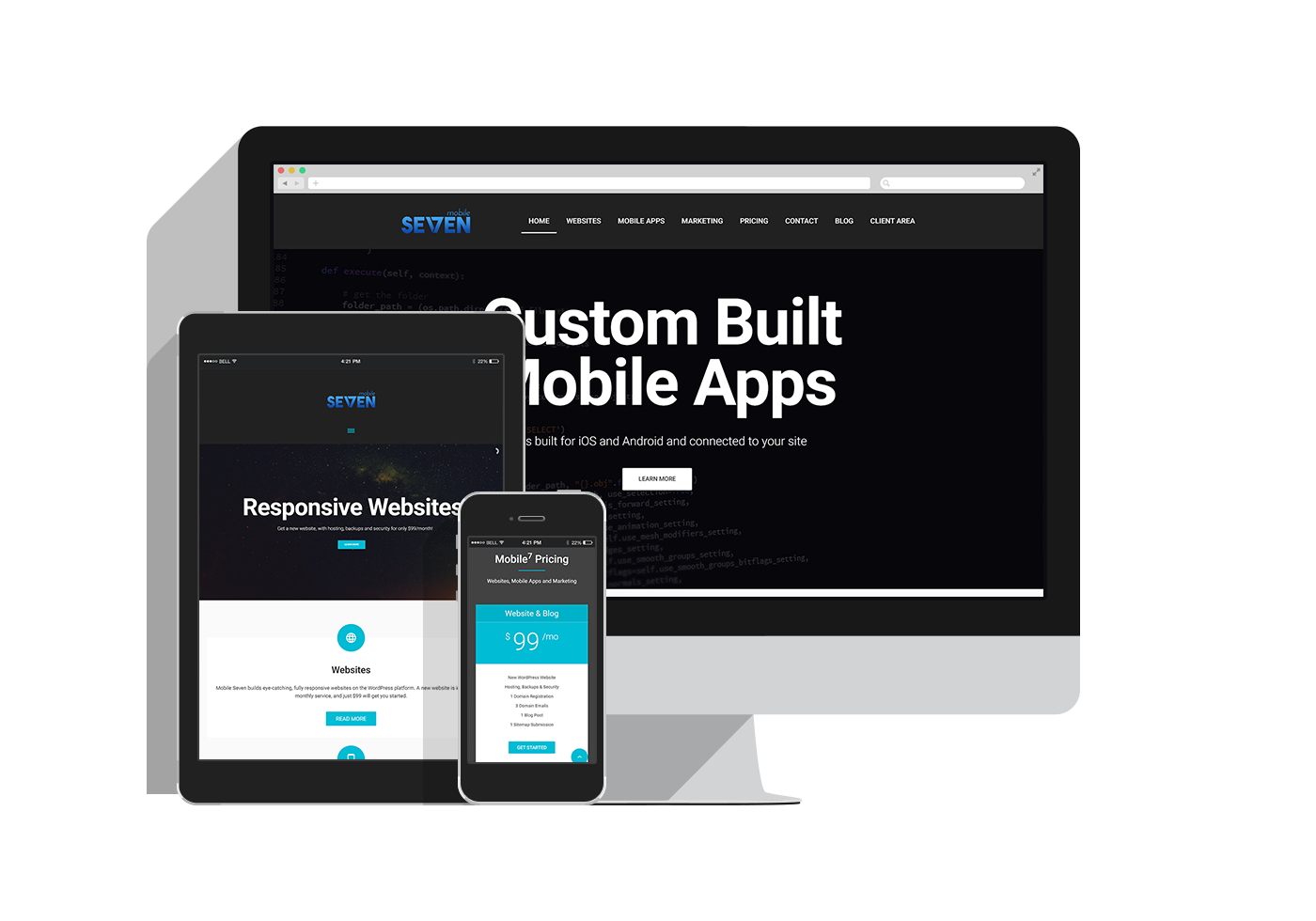 As a small business ourselves, we know what it's like to go up against the big guys while marketing our services. We decided to build the best website ever, and then share it as a platform for other websites to be built upon, so we could link our success with that of our clients. When our website gets better, so should yours. It doesn't mean they all have to look the same either, and with a wide range of customizable website elements like headers and footers along with custom color schemes your site will stand out for it's own purpose.

Why pay more? That custom website of yours only costs more money each time you need to make a change or want to update the look and you have to call your website firm. With our website management dashboard you can choose from select templates to change your site design anytime you want. The content is separated in a way that enables you to transform your entire site in minutes without having to make changes to the content.

No large up front design costs and a low monthly fee make the decision easy, try Level Seven Studio and get a new website with no commitment today!
We welcome your contact via online form, email ([email protected]) or you can register online through our dashboard in order to expedite your service.